Journal Highlights

Read More
Cameos of Compassion: Exploring compassionate care using secondary analysis of digital patients' stories
Patient stories have been identified as a powerful tool to improve quality of care. Healthtalk.org is a digital resource (specific health-related website) presenting patients' experiences of illness and healthcare through trigger films, videos and articles....

Read More
Self-monitoring checklists
A limitation of training is the gap between the knowledge learned in training and the behavior put into practice. Skills checklists are helpful for reducing errors and increasing adherence to safety and may be one...
Video & Audio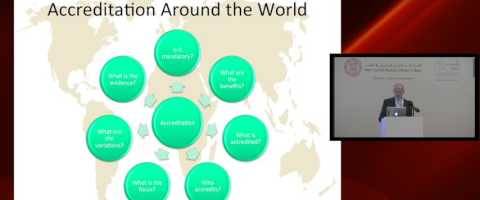 Dr. John Norcini, president and CEO of the Foundation for Advancement of International Medical Education and Research (FAIMER), discusses the Graduate Medical Education cap in the US and its impact on international medical graduates (IMGs),...

IGHPE recently spoke to Sanjay Chawla about the latest developments in our knowledge of artificial intelligence (AI), particularly in the fields of healthcare and education. We also discussed his work with the Qatar Computing Research...
Innovators Blog
Computing science will probably exert its major effects by augmenting and, in some cases, largely replacing the intellectual functions of the physician. WB Schwartz, 19701 In 1970, nephrologist and early researcher into artificial intelligence (AI)...
Read More
A guest blog by Dr. Joseph C. Kvedar In the last century, we have extended the lifespan by 25 years, but have done little to help us use those additional years in the most productive,...
Read More