Journal Highlights

Read More
The role of global bioethics in medical pedagogy
The study of global biomedical ethics warrants the attention, scholarship, and commitment afforded to the study of general medical ethics. While it is difficult to precisely define the field, it basically comprises the ethical provision...

Read More
Open Osmosis: Library of Open Educational Resources (OER) for Medical Education
Many resources currently available for graduate and undergraduate medical education are fragmented, difficult to access, and costly. Osmosis, a web- and mobile-based platform, was developed to create a shared and easily accessible repository of curated...
Video & Audio

Dr. Joshua Landy talks about the creation of Figure 1, a social network for doctors, and discusses the growing role of social media in the professional activities of health professionals.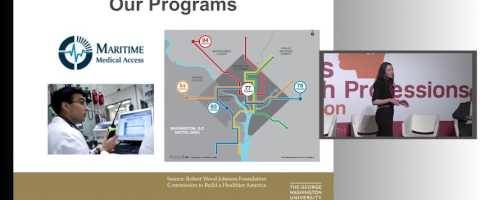 Dr. Guenevere Burke, Assistant Professor at George Washington University in Washington, DC, talks about her work in the Emergency Medicine Innovative Practice Group developing telemedicine and emergency care. She notes that telemedicine is not actually...
Innovators Blog
"Wiki-editing" is the writing and editing of Wikipedia pages. The fact that almost anyone can edit a Wikipedia page is one of the criticisms often aimed at the giant online encyclopedia. In IGHPE's latest paper,...
Read More
More podcasts from the IGHPE Shanghai 2017 Conference are now available on our Audio & Video page: M. Brownell (Brownie) Anderson Ms. Anderson is Vice President for International Programs at the National Board of Medical Examiners...
Read More